*T&C Apply | 18+ | Play Responsibly
Here's the Top 9 Pokio App Clubs 2022:
Here's up-to-date Pokio Club facts:
The Poker Inn
The Poker Mansion
Aurora Poker
Diamond Lounge
Na Zdrowie Club
Northern Poker Club
Cash Game League
Scandi Poker Club
Deuces Wild
The Poker Inn
Circle: Irish Poker Community
Stakes: Low – High
Player Pool: 4000+
Freerolls: YES
Cash Bounties: YES
The Poker Mansion
Aurora Poker
Diamond Lounge
Na Zdrowie Club
Northern Poker Club
Cash Game League
Scandi Poker Club
Deuces Wild
POKIO APP REVIEW: GRADING
FUN & RECREATIONAL PLAYERS
POKIO APP REVIEW: TESTIMONIALS
"The best poker app I've ever tried, highly recommend."
"It's a perfect way to play online poker in these times."
"I wanted a new poker mobile app. This one's great!"
POKIO APP REGISTRATION: STEP-BY-STEP
Here's our easy Step-by-step Guide on how you register on the Pokio App. Also read our "Pokio Poker: The Ultimate Guide" to get an even more thorough walk-through.
Download the Pokio App (Android/iOS) from Google Play or App store. NOTE: Download TESTFLIGHT if you have any problems with iOS-installation.
Install and Update the application accordingly.
Fill in Your Credentials and register. Validate your newly created account with the confirmation e-mail sent to you.

NOTE

: Check your junk mail if you don't find it in your inbox.
Choose a Nickname & Avatar.

NOTE

: Choose carefully – changing your nickname will cost 1.000 Diamonds.
Make a Deposit with your preferred payment method.

NOTE

: Every country has it's own default payment methods.
Find a Pokio Club (6 digits) via the search bar function. Click "JOIN" and await an approval.
Once your request is handled you'll be able to start playing at the tables!
Questions? Ask us here.
GOOD LUCK!
JOIN OUR DISCORD!

Join our Discord Group Channel and interact with other players!
ID: qsVU6mxb
New poker boom in Corona times: Pokio Poker App growing and puts pressure on bigger sites
Online poker broke through with a bang 15 years ago – and now it's on the rise again. The big difference from last time is that the platform's switched from PC to Mobile. One of the key players in the business this year is the Qufan Internet Technology Ltd from China. They're ready to take over the European market with the launch of the popular poker app Pokio last year. Competitors will have to be on the lookout as the new kid in town wants to focus on the recreational players. And with a fresh MGA license in the books, they look fine and ready for the upcoming tasks in a re-blooming market. "The possibilities are endless," says a club owner.
— Wanna play Slots & Games instead? Try Casino Ohne Lizenz today! —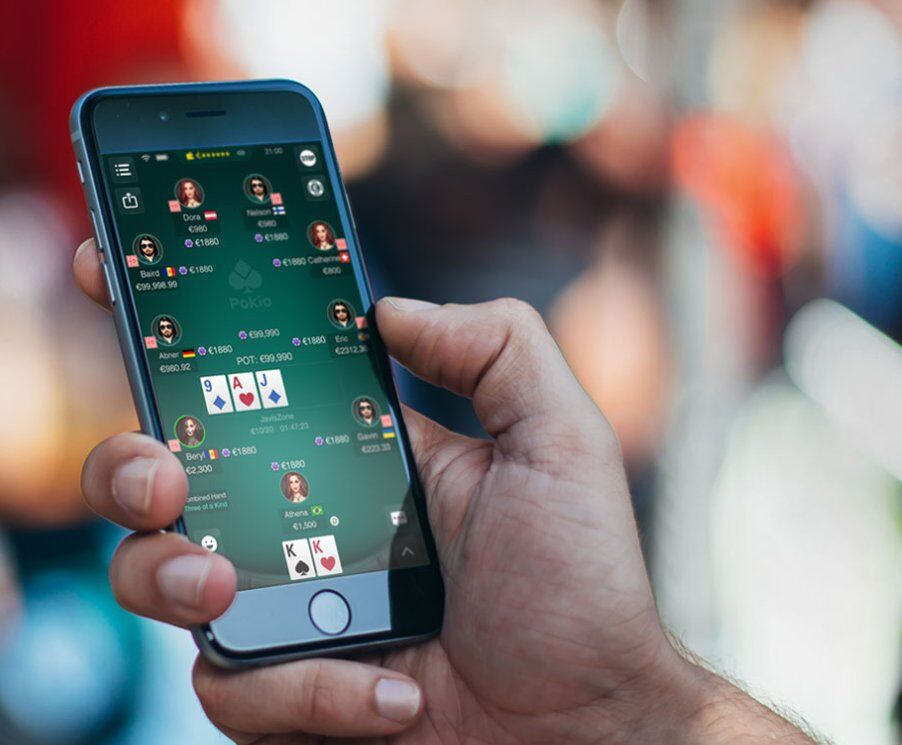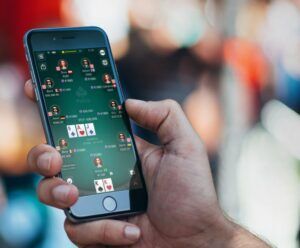 Internet poker stagnated hard after its peak around 2012. Bigger sites like Pokerstars and Partypoker swooped up the remaining traffic.
Professionals and hobby players either quit or changed pace,
making life hard for the smaller networks
.
But as the new poker app in town, Pokio wants to breath in some fresh air in the dusty poker lungs. And sites like
PokioApp
want to make it easier for all poker players in their search for a new "home game online".
The reasons for the online poker collapse were many. Pros using Third-party programs, multiple table-grind, applying so-called "bum hunting" (witch hunt for weaker players) etc. The poker sea slowly drowned itself. The CEO's turned their heads towards other bransches and never looked back. But, Qufan Internet Technology Ltd wants to be the straight opposite from their precursors. -They've focused on the players who love the game. Together we've redefined the way to play online poker, says Manuel Lopez, CEO of Pokio.
Pokio Poker App: Endless possibilities
– We've asked both ourselves and others how we can make poker great again. One thing that stands out among the answers is: "
countless hours in front of the computer
". Online poker lost its charm when you had to spend hours in front of a big screen. Since Pokio is mobile you can play wherever, whenever – at your terms.
The guys behind this app are working hard to replicate the familiar feeling of playing cards around the kitchen table with your friends
.
Also, you don't have to worry about sharks, since there's no option to search and hunt specific players. Another fun feature is that you can throw smileys and tomatoes at your opponents' avatars. This way the tone will be more friendly than
just spamming curse words in a chat room
.
Managing a Pokio Club is something unique right now and the possibilities are endless. Especially with collabs such with Malta Poker Festival and the likes, says Eric, Club Owner at Pokio
.
Celebrities on the tables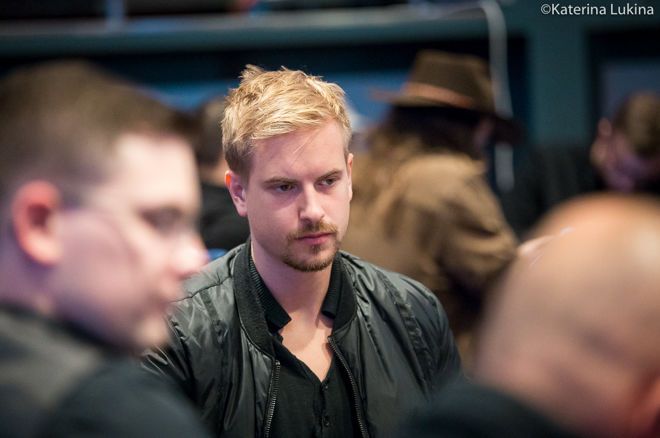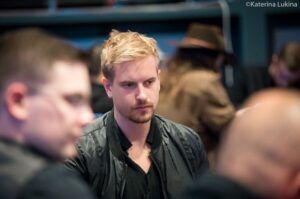 Like at all other poker sites; Pokio offers Texas Hold'em, Omaha, and OFC (Open Face Chinese). But there's another game format that stands out among the crowd: Drawmaha, or 'Sviten Special' (as the Scandinavians call it). It's a variant containing 5-Card Draw (with discards) and Pot-Limit Omaha. Anders Bengtsson invented the madly fun Sviten Special ten years ago. And now it has even become an event at the Swedish Master of Poker. It's also available online and has become one of the most popular games on the Pokio poker app.
Pokio is currently available for Android and iOS, but a PC version is in the making for a launch this summer. Creating an account is easy, but to start playing you need to join a Pokio Club. You apply for a membership through a direct link or in the app's search function (with a club's unique ID). A manual confirmation is made by the club owner (to prevent bots and spam). Then you can meet your friends from around the world on the poker tables, at all times.
Pokio Poker App - 5 facts:
POKIO APP FAQ: YOUR QUESTIONS ANSWERED
"We guarantee Pokio will put a smile on your face!"
PokioApp is a standalone website and market leader in the industry. We offer guidelines, promotions and clubs regarding the Pokio Poker App. We attach great importance to personal solutions and our vision is to give every poker player the best experience possible.